Introducing
Silken Favours
Silken Favours' hand drawn prints take the cutesy and the kitsch and warp them to compose modern pieces of silk artwork that can be worn, sat on and treasured forever.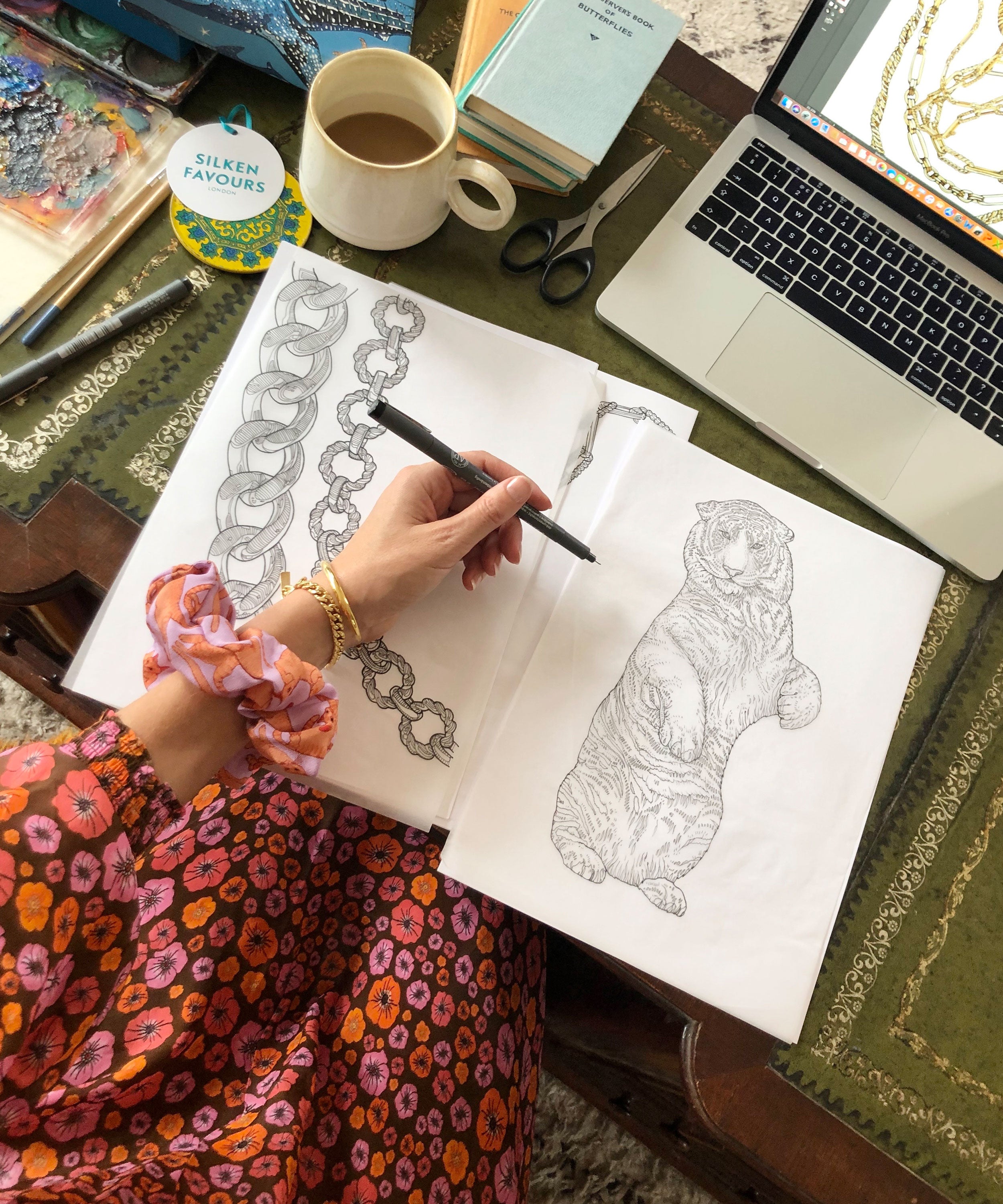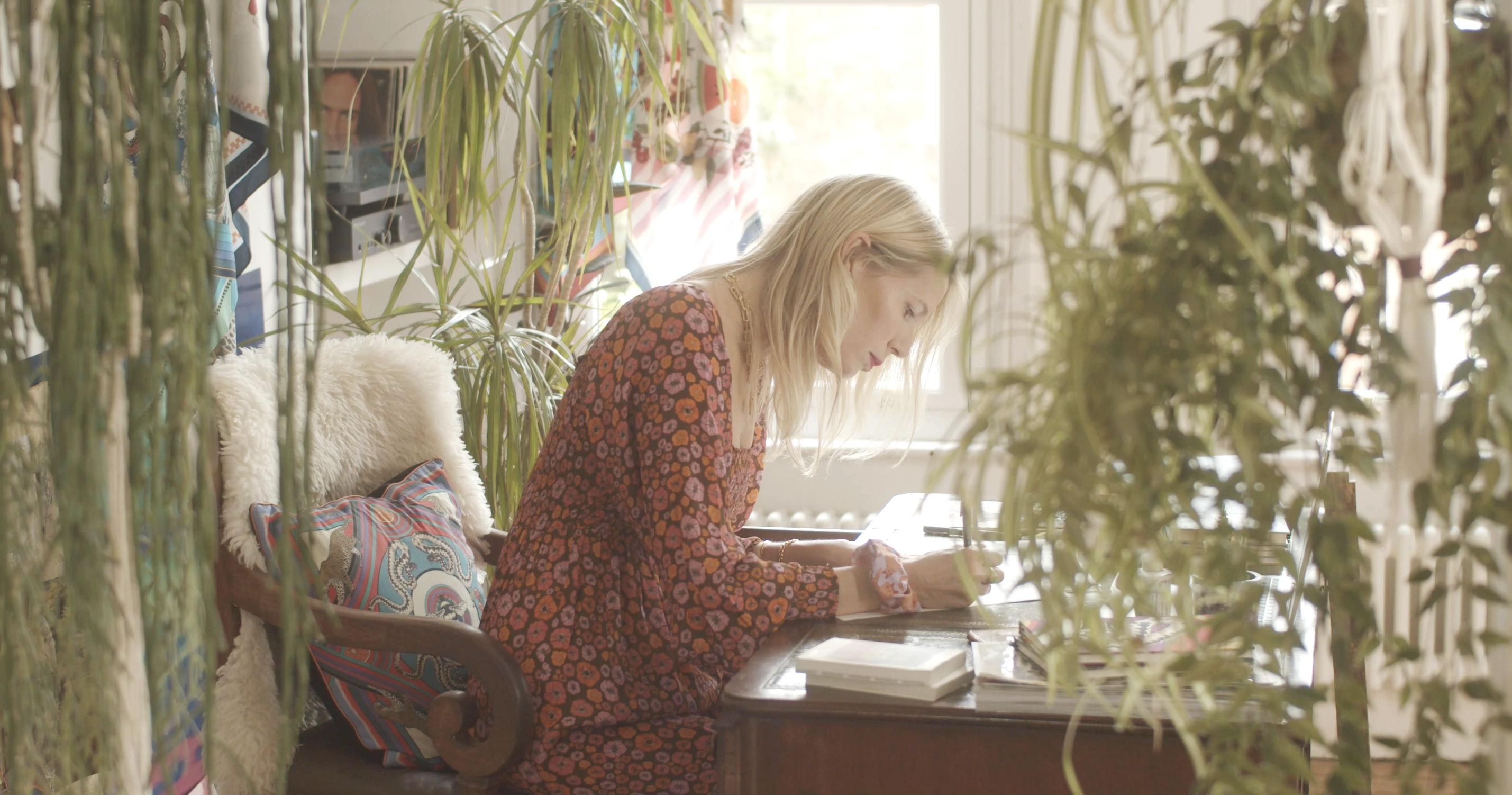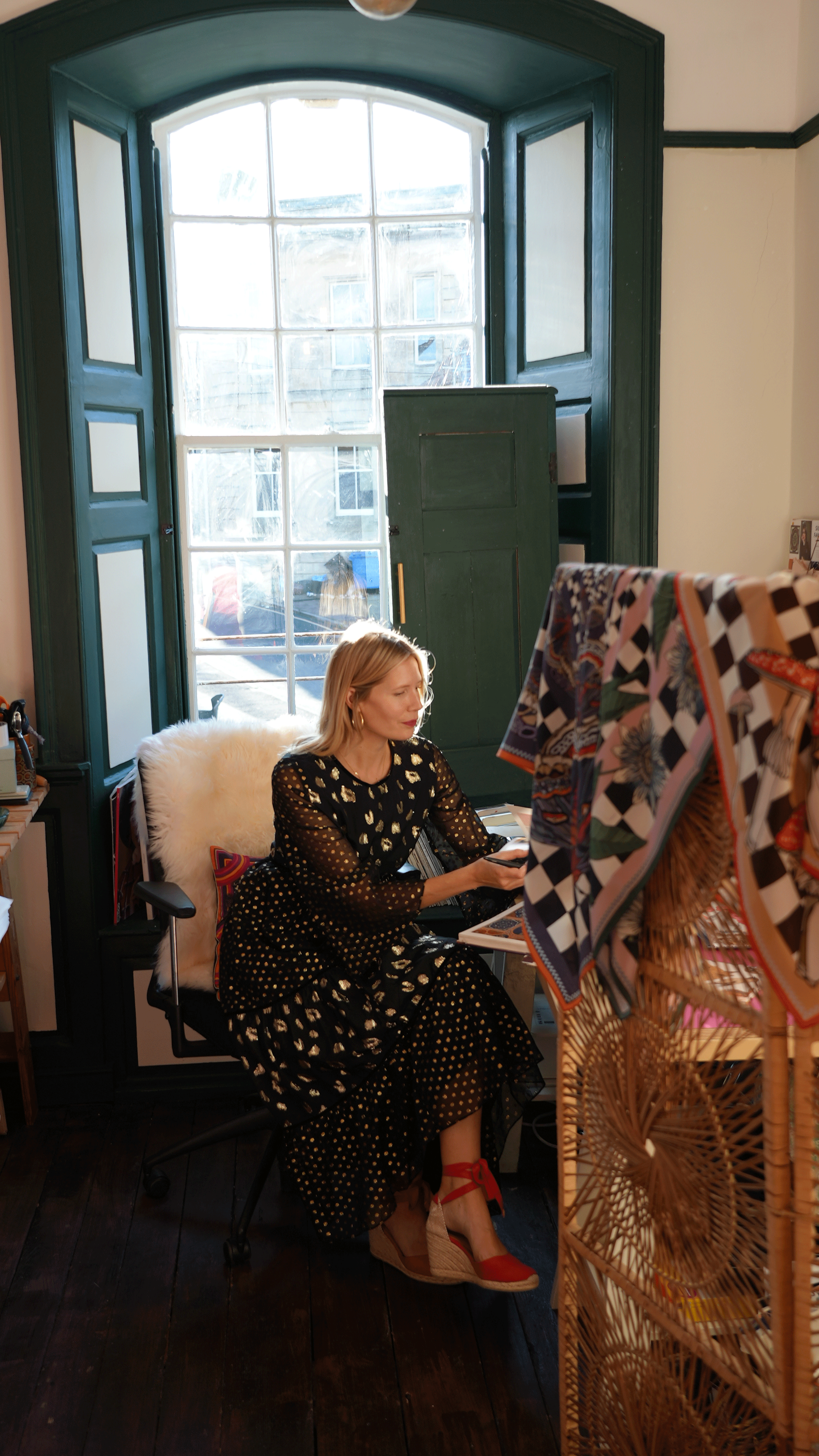 Vicki Murdoch
The Creative Director and Founder of Silken Favours takes a playful and warm-hearted approach to her subjects, which range from kittens riding unicorns to flying pigs. Finding her inspiration in the natural world, Vicki uses traditional intricate pen and ink techniques, evoking pretty yet trippy imagery that is both otherworldly yet reassuringly familiar.
My Story
Vicki grew up in Scotland and moved to London at 17, she went to Chelsea Art school to study textiles and specialised in digital print.
Her first silk scarf collection launched exclusively at Liberty London back in 2011, she has been stocked there for over 10 years.
Her silk pieces have appeared at Net a porter, Lane Crawford, Heals, Opening Ceremony, Luisa Via Roma and many more.
Vicki now lives in a small town called Frome in Somerset with her daughter and partner, she runs Silken Favours from her Studio Shop there.
Photographer - Trent Mcminn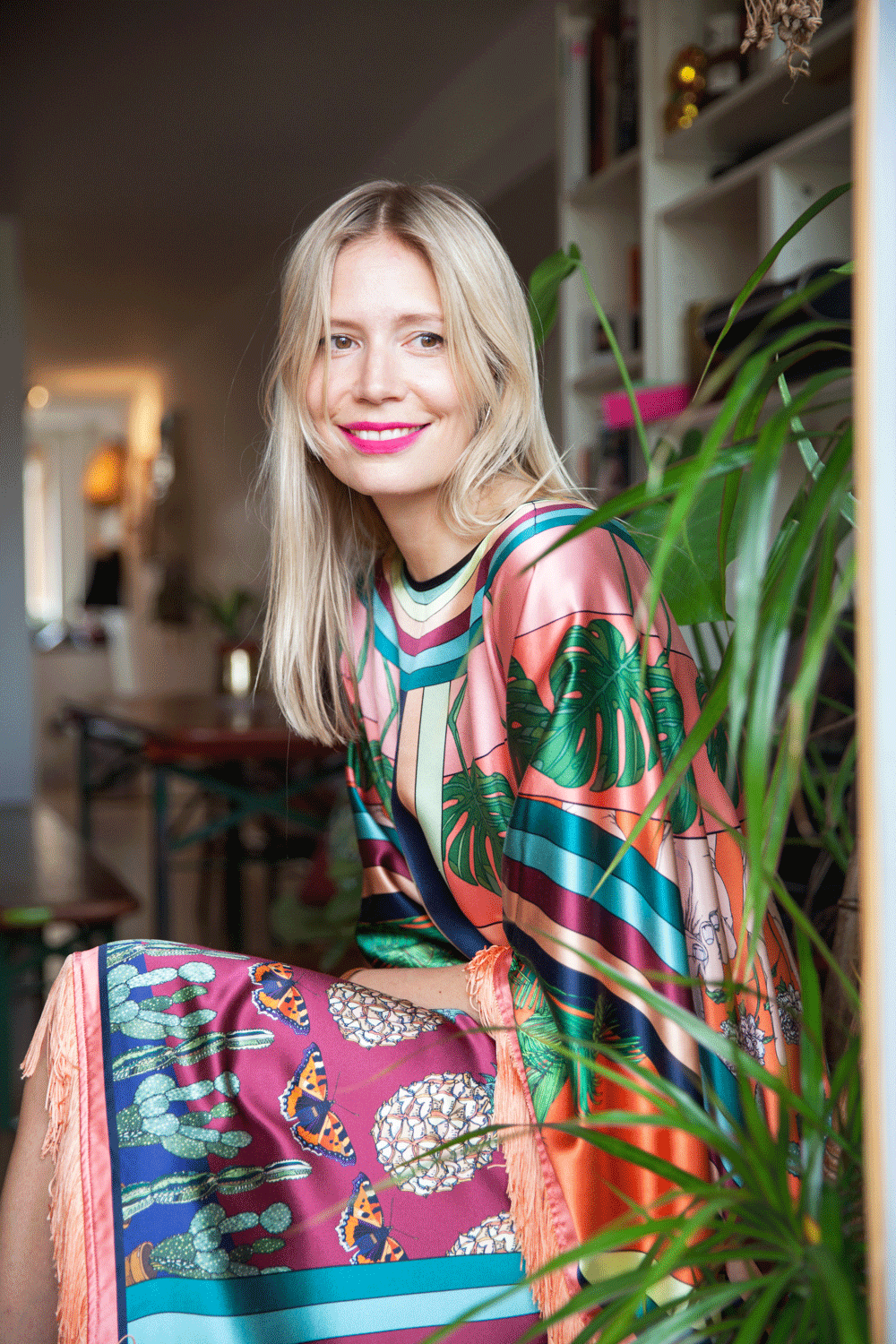 Our Products
Silken Favours products now include silk scarves, silk cushions, ready to wear, wallpaper, eye masks, notebooks, scrunchies, hanging decorations and even fringed ponchos!

You can find SF products in Fortnum & Mason London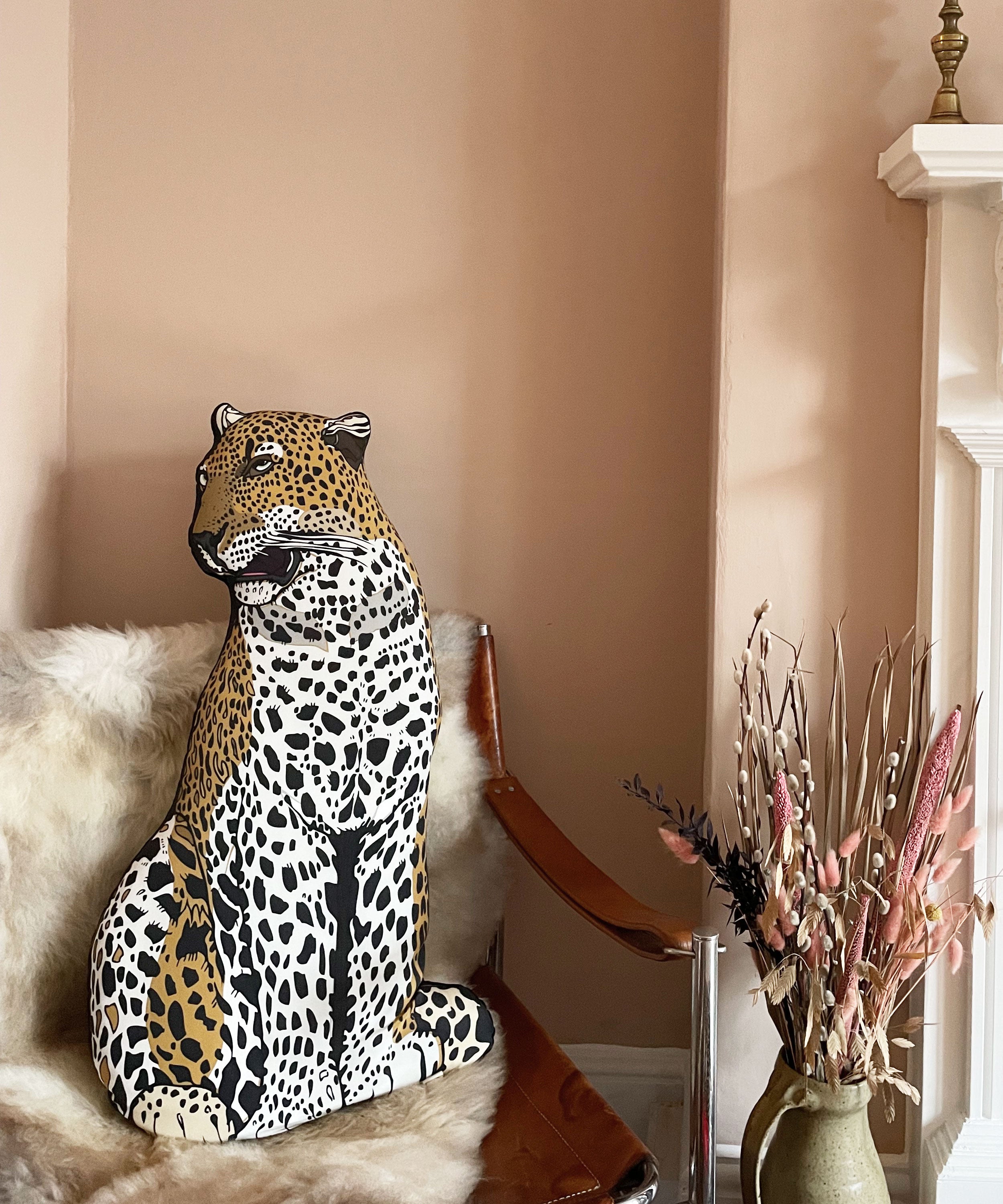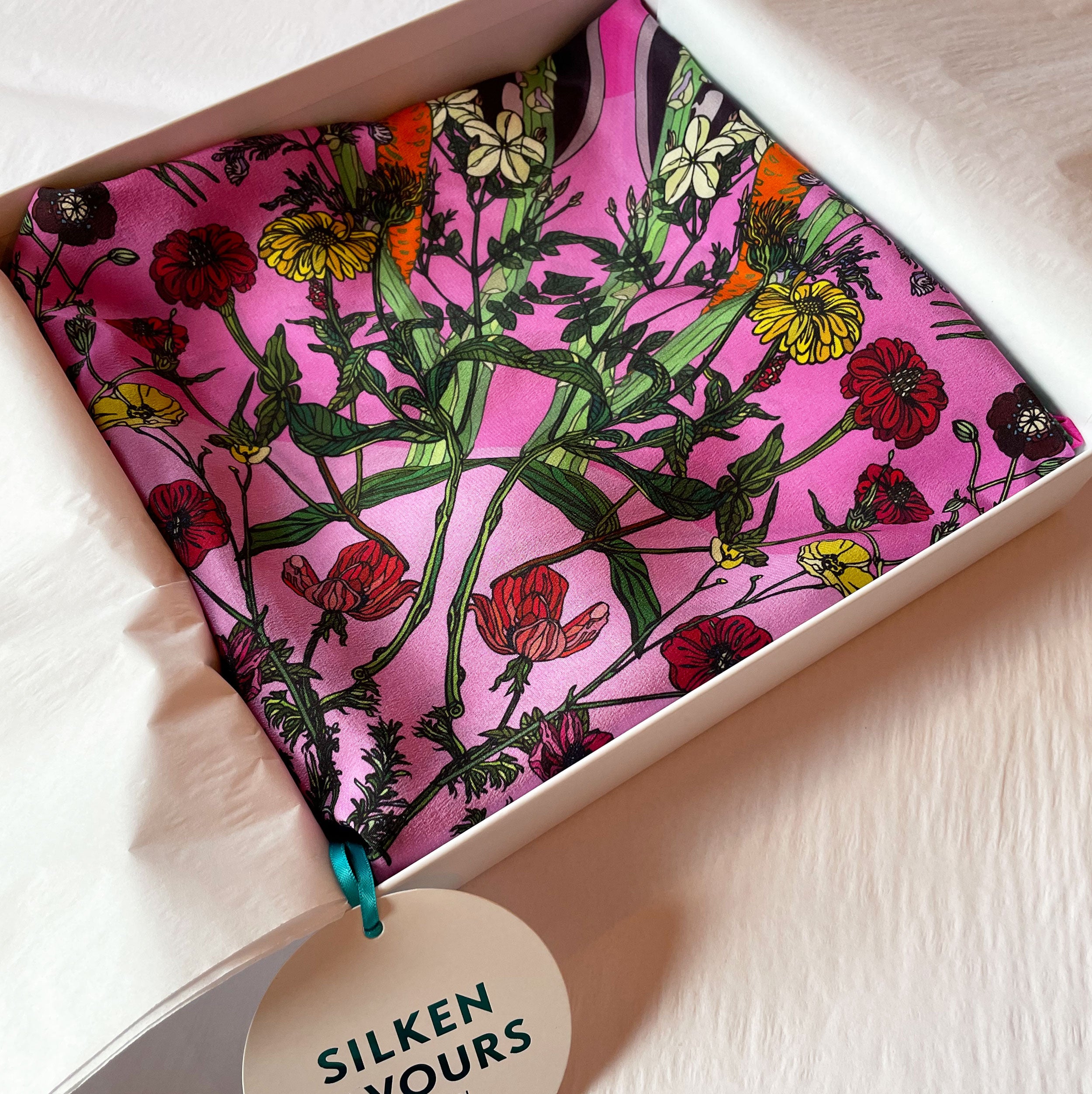 Silk Scarves
Colourful, illustrative and nature inspired pieces of art to wear or frame.
Handkerchief, neckerchief, skinnies, shawls and the classic square 90x90cm style.
Silk Cushions
Colourful statement illustrated silk cushions, all made by hand in Britain with silk front and cotton velvet back.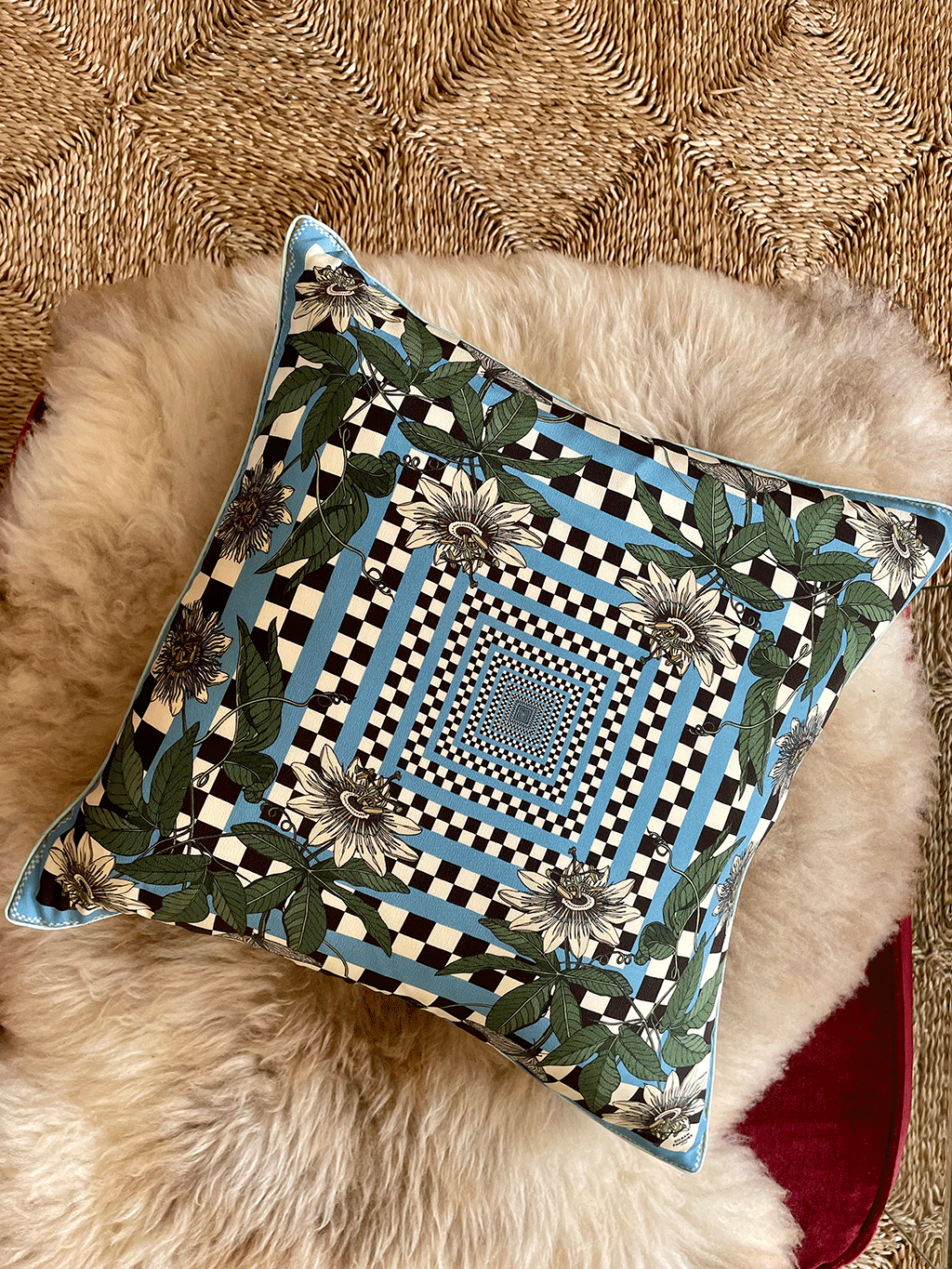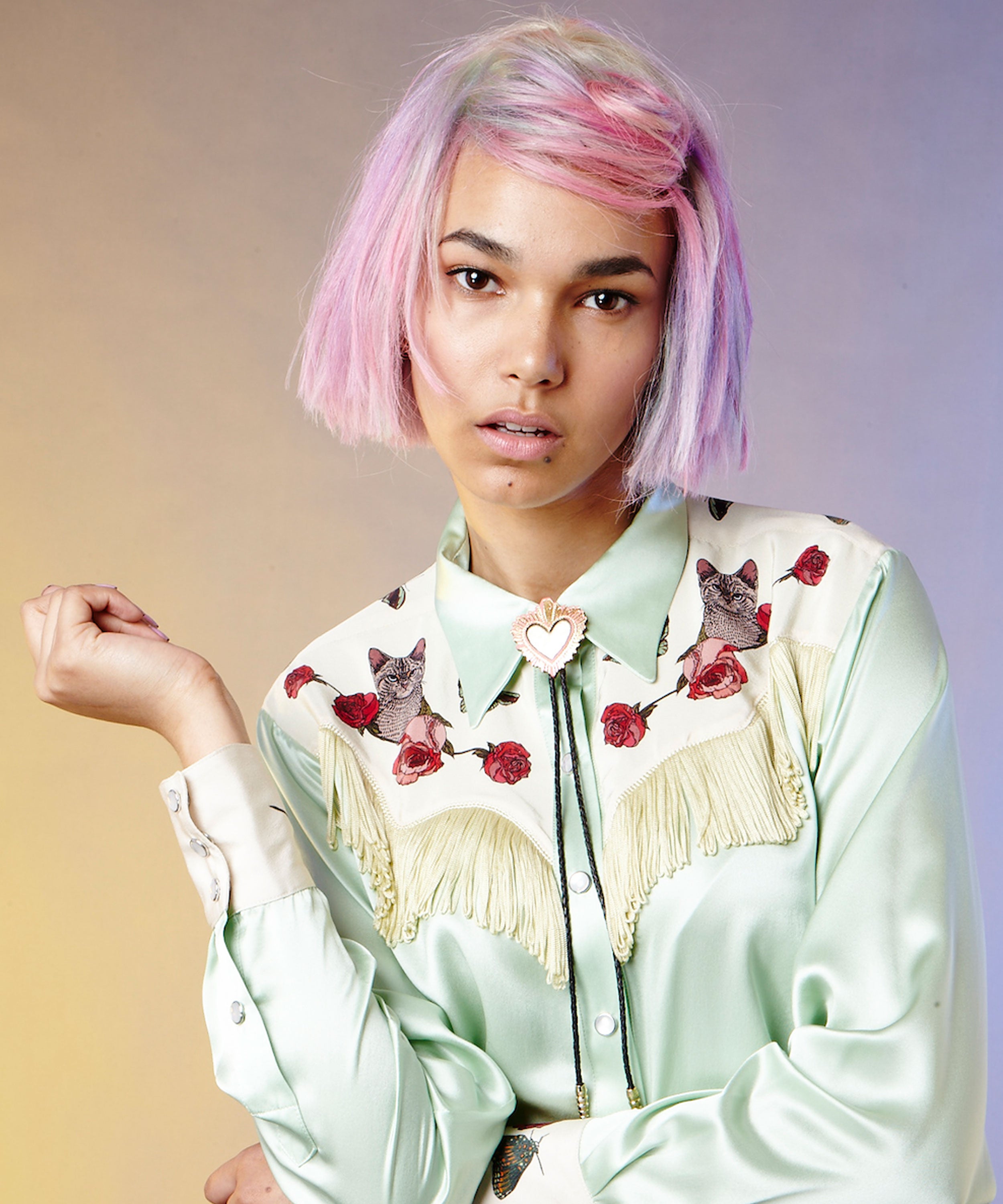 Silk shirts
Beautiful silk cowboy shirts in luxurious mint, pink and black silk satin, with either a grumpy cat and roses or leopards and bumble bees all with tassles. Perfect for magical nights out.
Silk ponchos
Luxurious printed silk satin ponchos.
The ultimate silky attire for pool parties and weddings. These show shopping pieces shimmer in the sunlight and let you swish around like you own the place.
Colourful cushions
To bring joy to your home